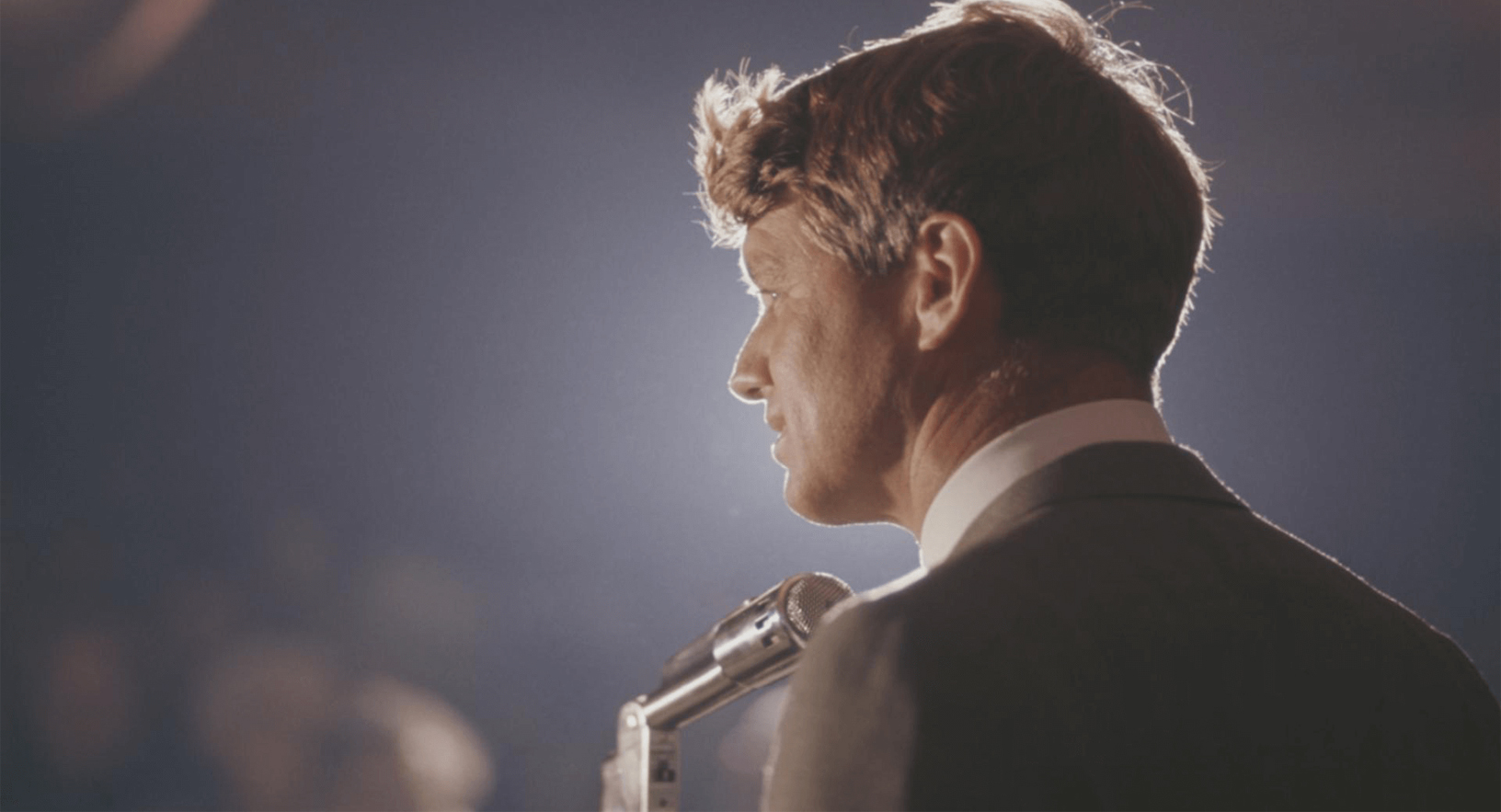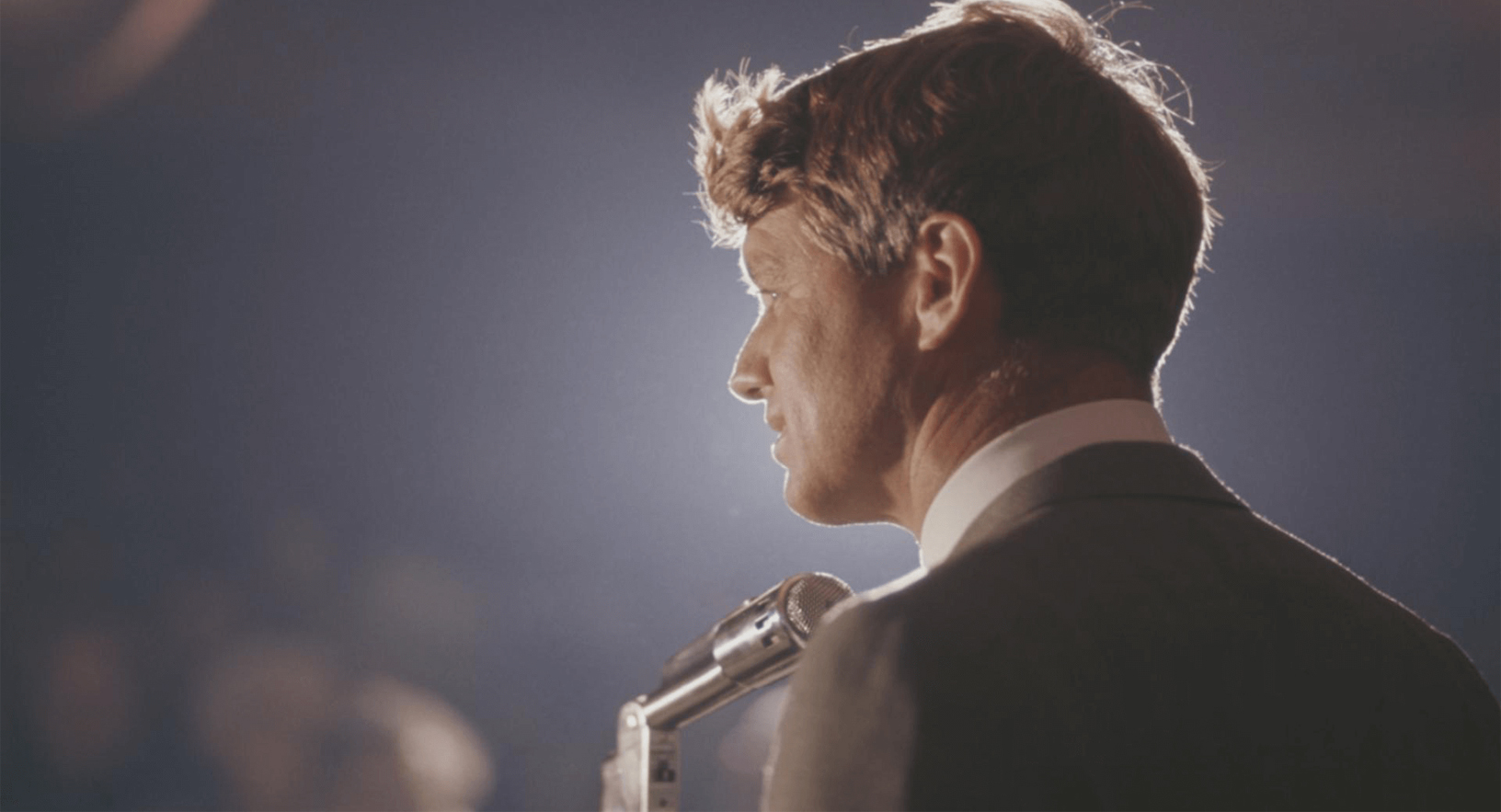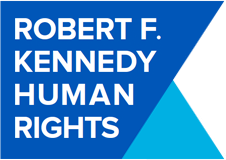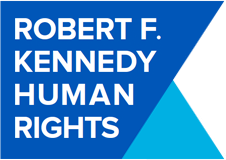 Amplifying the work of those advocating for a more just and peaceful world
In the spirit of Bobby Kennedy, RFK Human Rights courageously carries the torch in the fight for human rights, and illuminates the work of countless individuals actively working towards social justice throughout the world. The organization's online home serves to showcase and celebrate the work of these fearless defenders, and the meaningful impact it has across the globe.
[unex_ce_button id="content_xmco71cr2,column_content_hivlgvjzc" button_text_color="#0c59b5" button_font="bold" button_font_size="15px" button_width="content_width" button_alignment="center" button_text_spacing="0px" button_bg_color="#ffffff" button_padding="30px 30px 30px 30px" button_border_width="1px" button_border_color="#e2e2e2" button_border_radius="0px" button_text_hover_color="#ffffff" button_text_spacing_hover="0px" button_bg_hover_color="#0c59b5" button_border_hover_color="#0c59b5" button_link="http://www.rfkhumanrights.org" button_link_type="url" button_link_target="_blank" has_container="" in_column="1"]VISIT THE SITE[/ce_button]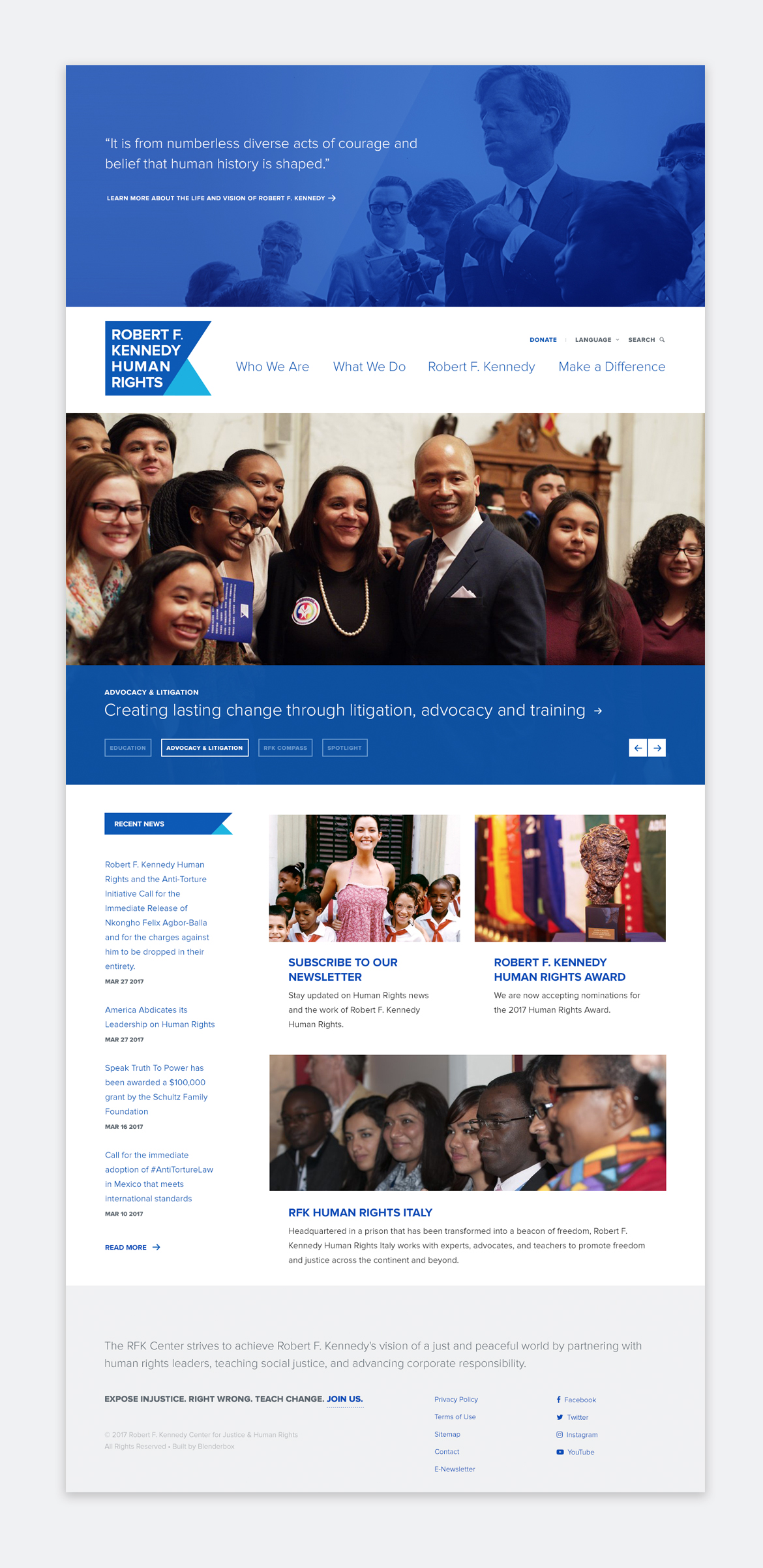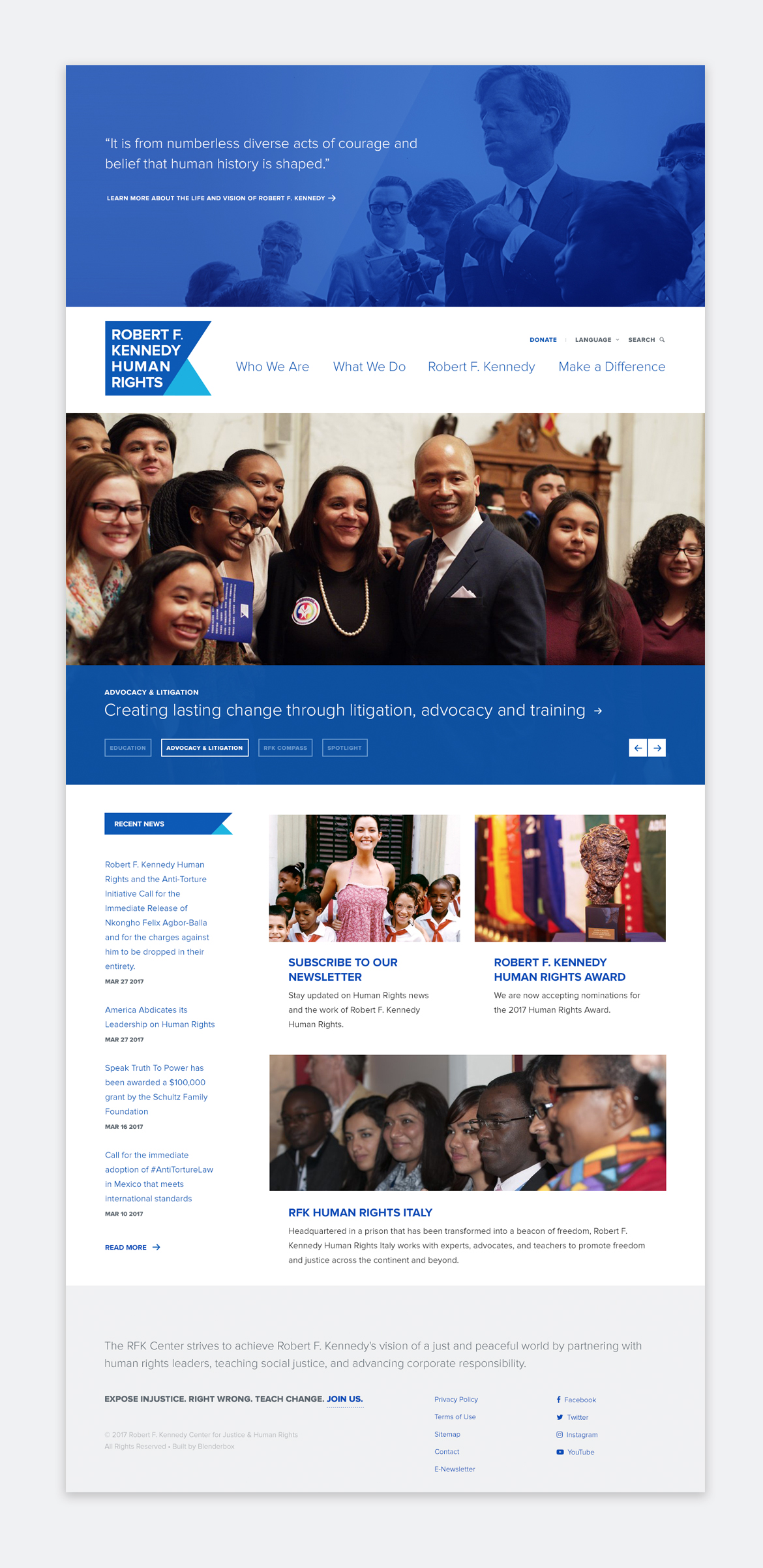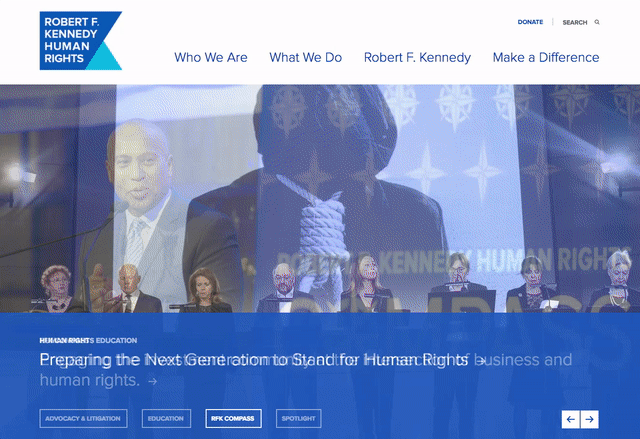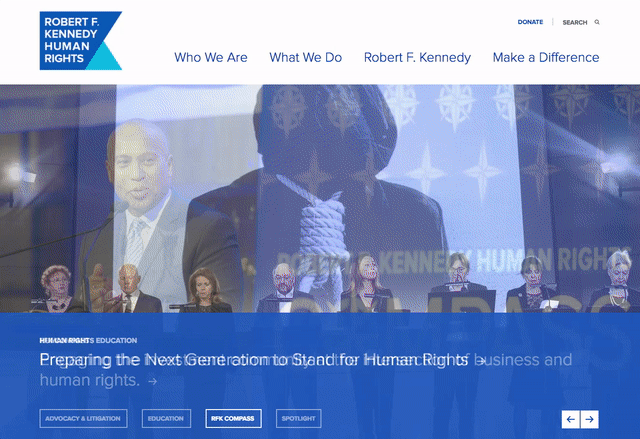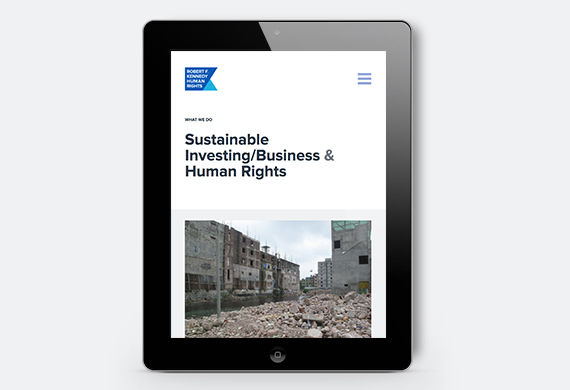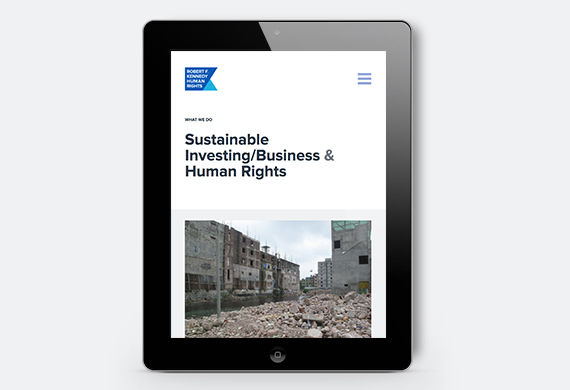 A Forward-thinking Refresh
Parallel to the website redesign, RFK Human Rights also worked with a reknown branding agency to realign their organization and create a new, modern, visual identity. As a result, it was important for the website to reflect these changes and serve as an effective tool for communicating their new positioning as bold, fearless advocates.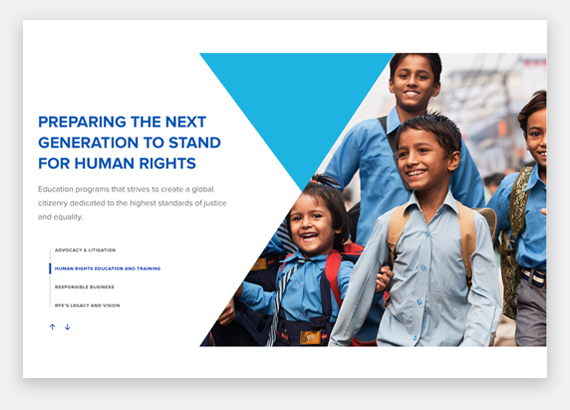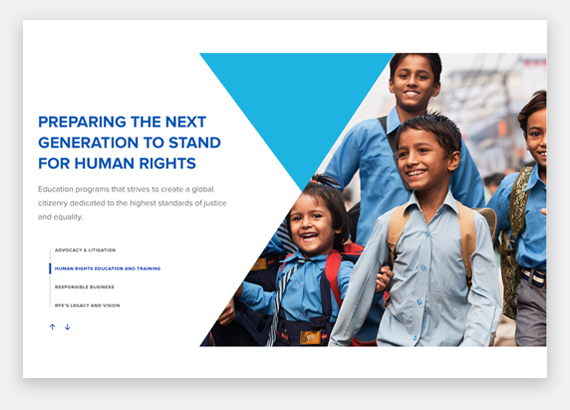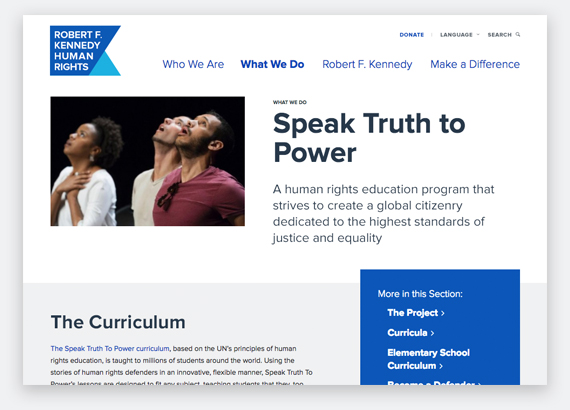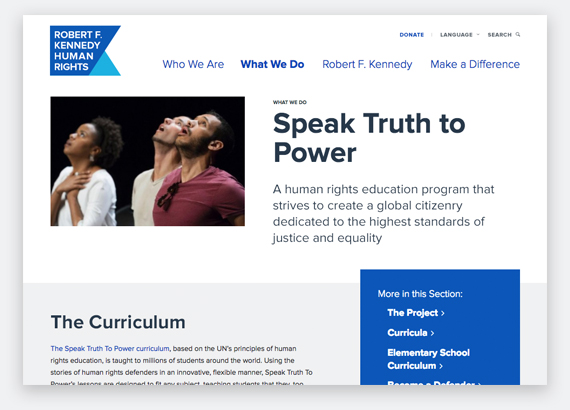 RFK's Life and Vision
One important goal of the new website was to honor Robert F. Kennedy and make RFKHumanRights.org the primary destination for those seeking information on his life and legacy. To serve that goal, the site not only features a thorough timeline of his life, but also uses a suite of flexible modules to relate his legacy and vision to current work that the organization is pursuing.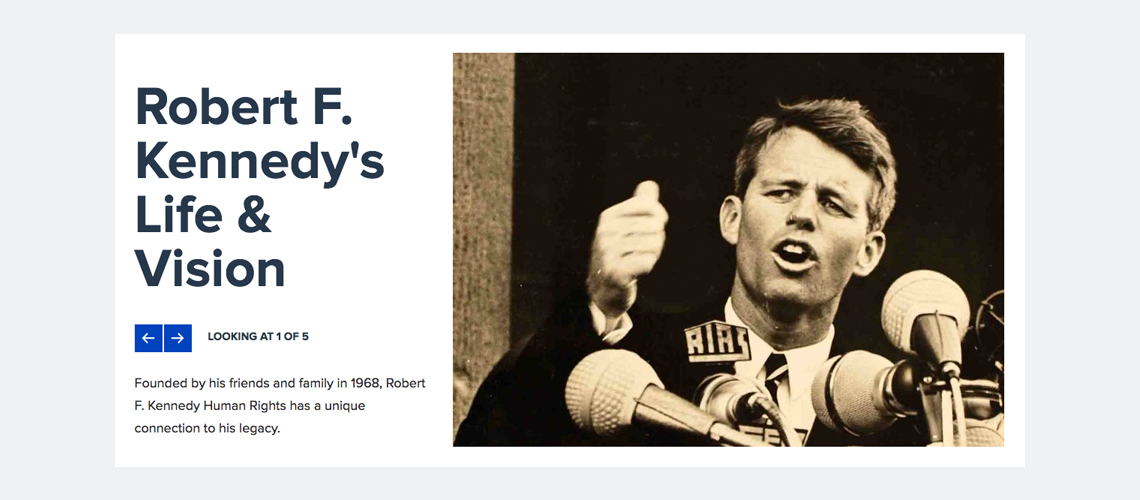 Tools and Curricula
One of the many programs that RFK Human Rights spearheads is Speak Truth to Power, an educational program that uses the experiences of Defenders from around the world to educate students and others about human rights. The Speak Truth to Power curriculum is taught to millions of students across the globe and the website showcases them as well, through a robust and filterable library, giving all curious advocates easy access to tools for taking action.