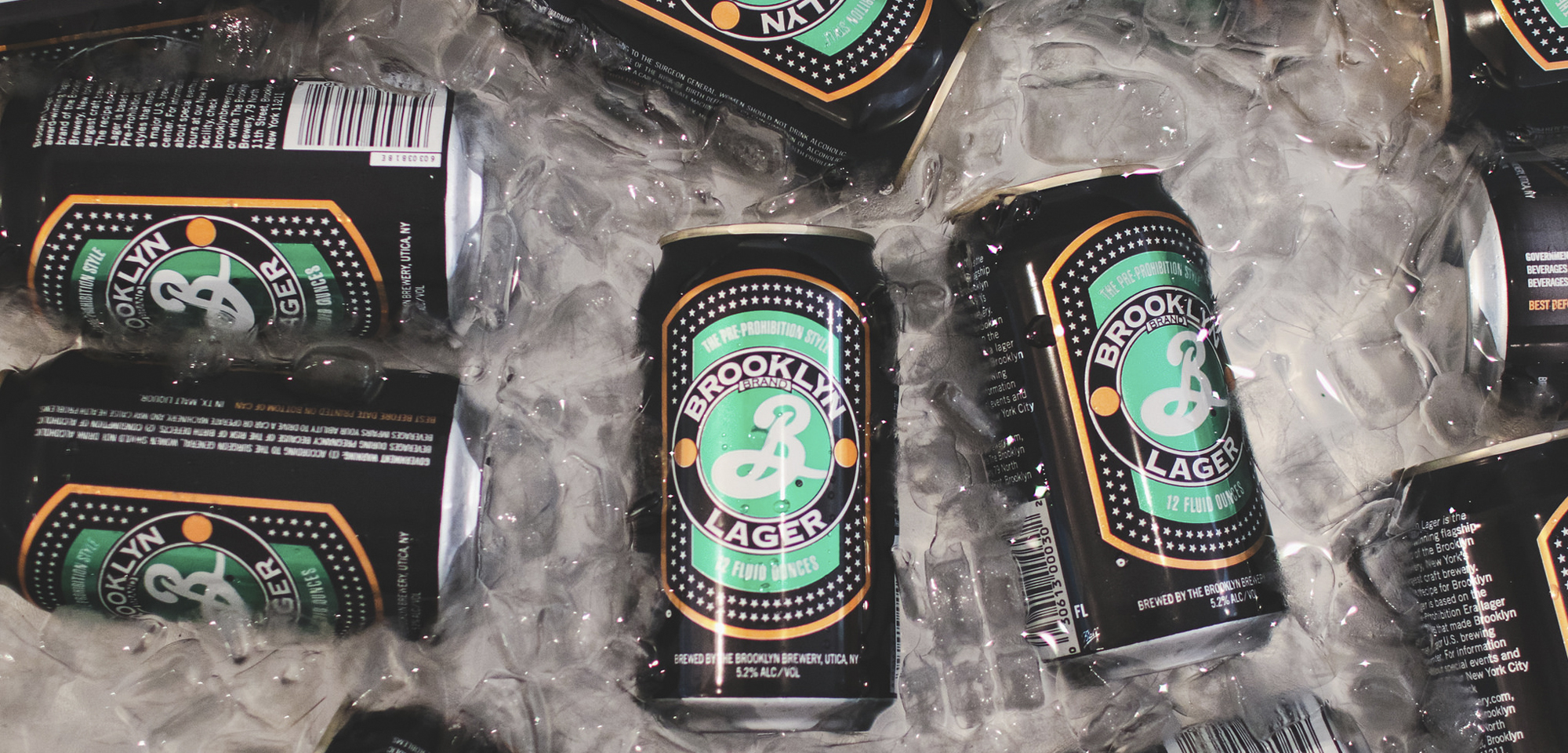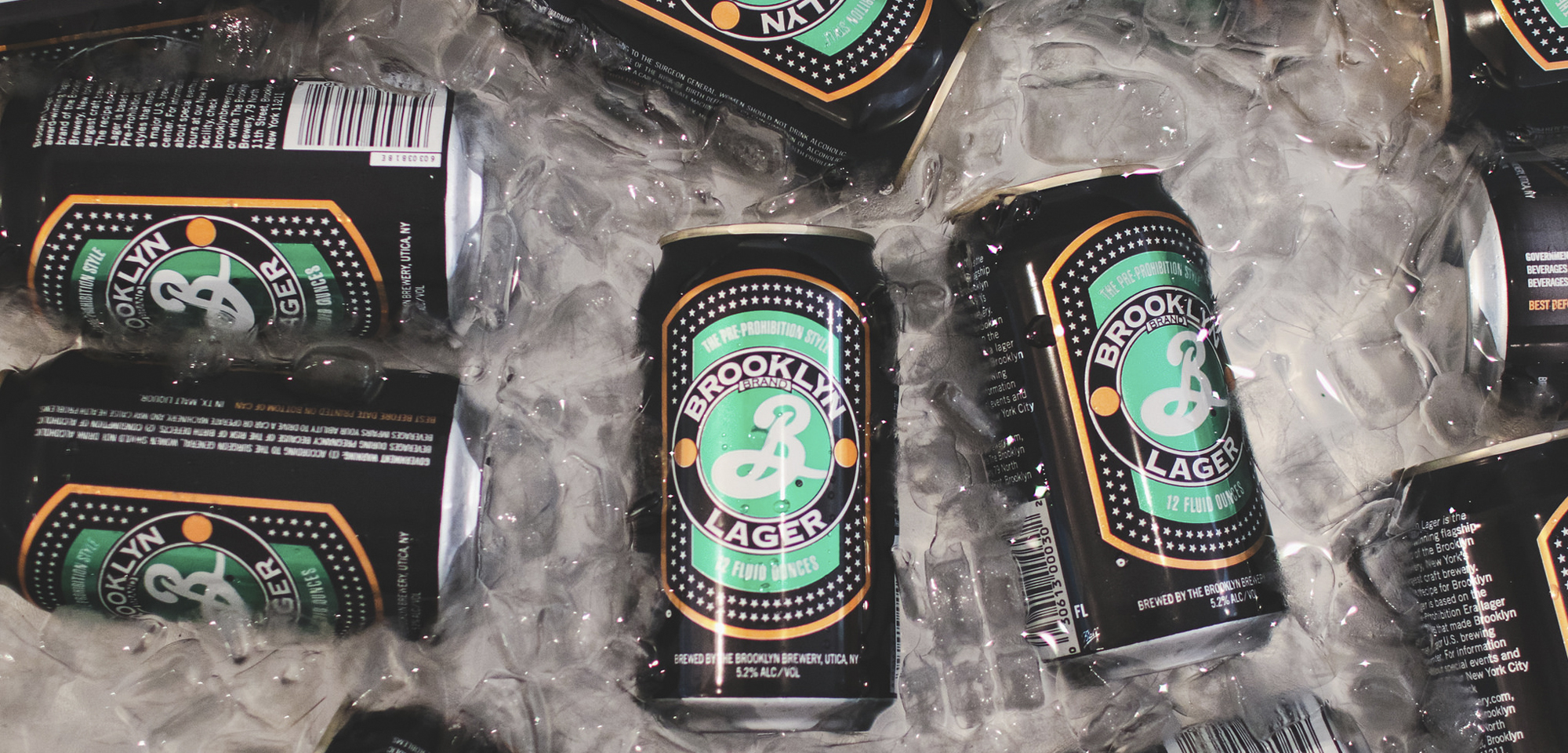 Refreshing an iconic Brooklyn brand, online
In the 30 years since its founding, Brooklyn Brewery has grown from a borough standby to become a reknown brand with worldwide markets. After maintaining the previous iteration of the site from 2010-2014, 2015 was time to upgrade their digital presence from a gritty independant brewery to a polished international beacon for good beer.
Client: Brooklyn Brewery
Agency: Blenderbox
Role: Interactive Art Director
[unex_ce_button id="content_sdbh8lmge,column_content_l4tp3kbcm" button_text_color="#009a4d" button_font="bold" button_font_size="13px" button_width="content_width" button_alignment="center" button_text_spacing="0px" button_bg_color="#ffffff" button_padding="20px 30px 20px 30px" button_border_width="1px" button_border_color="#e2e2e2" button_border_radius="0px" button_text_hover_color="#ffffff" button_text_spacing_hover="0" button_bg_hover_color="#009a4d" button_border_hover_color="#009a4d" button_link="http://www.brooklynbrewery.com" button_link_type="url" button_link_target="_blank" has_container="" in_column="1"]VISIT THE SITE[/ce_button]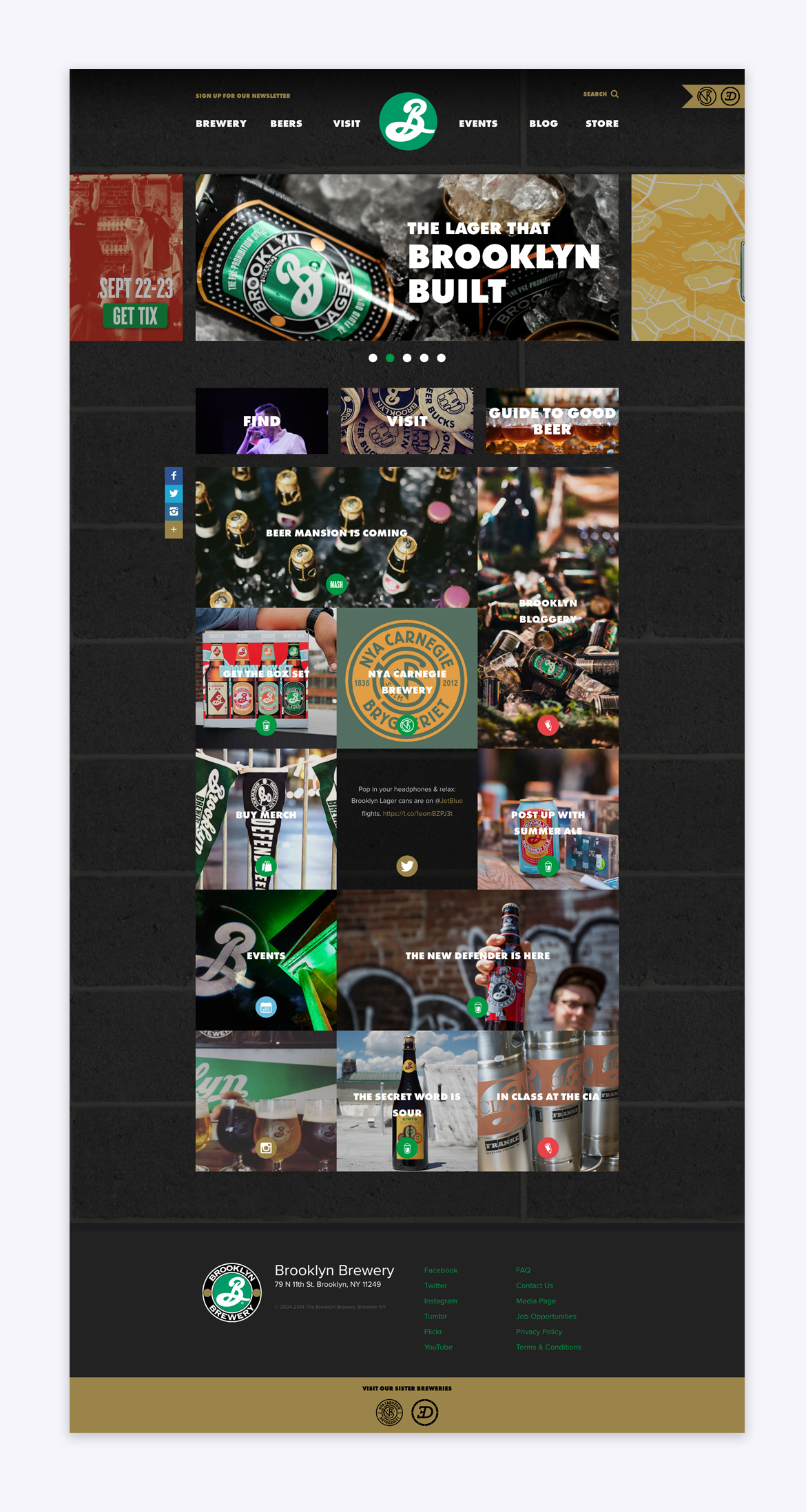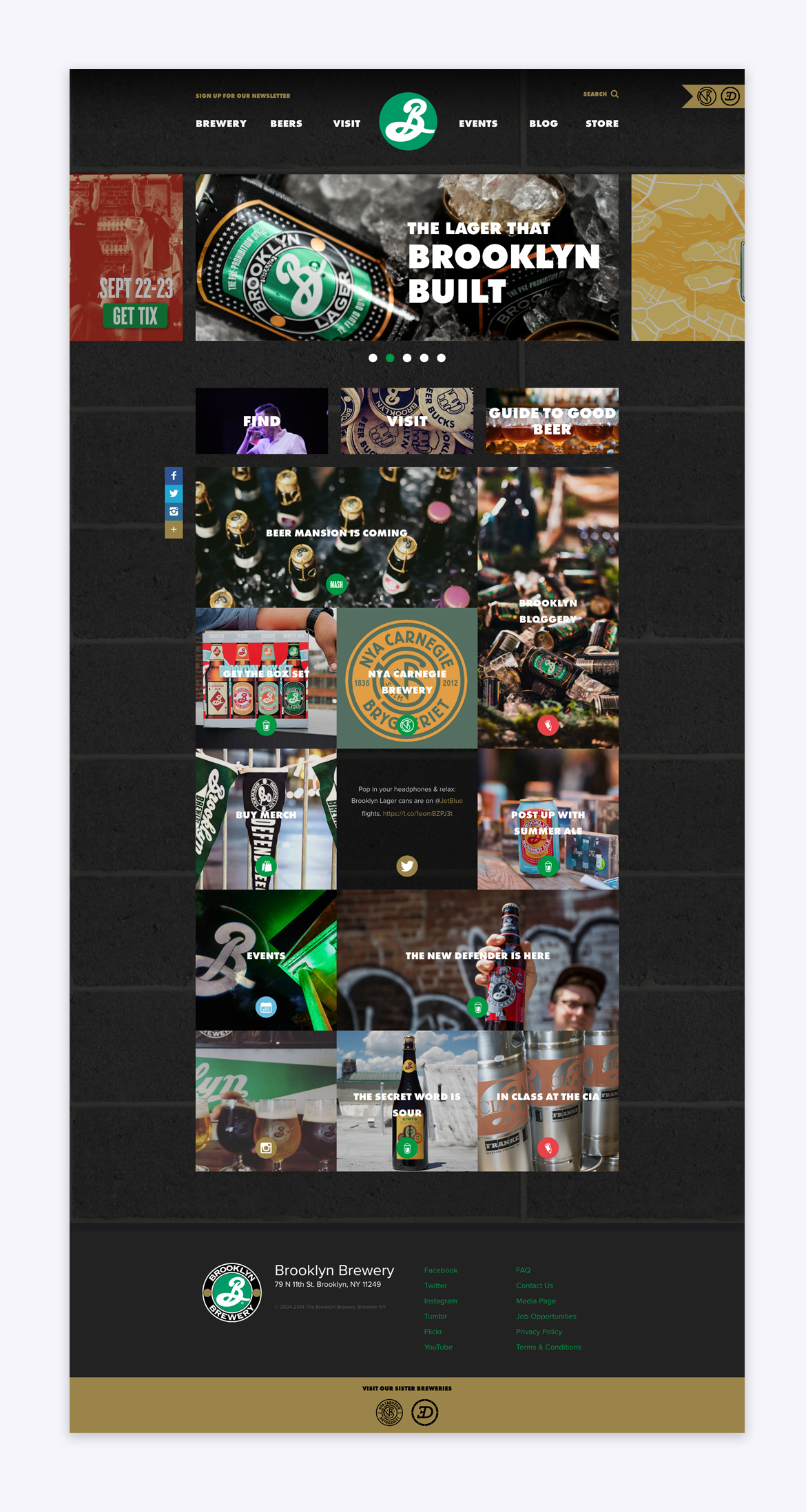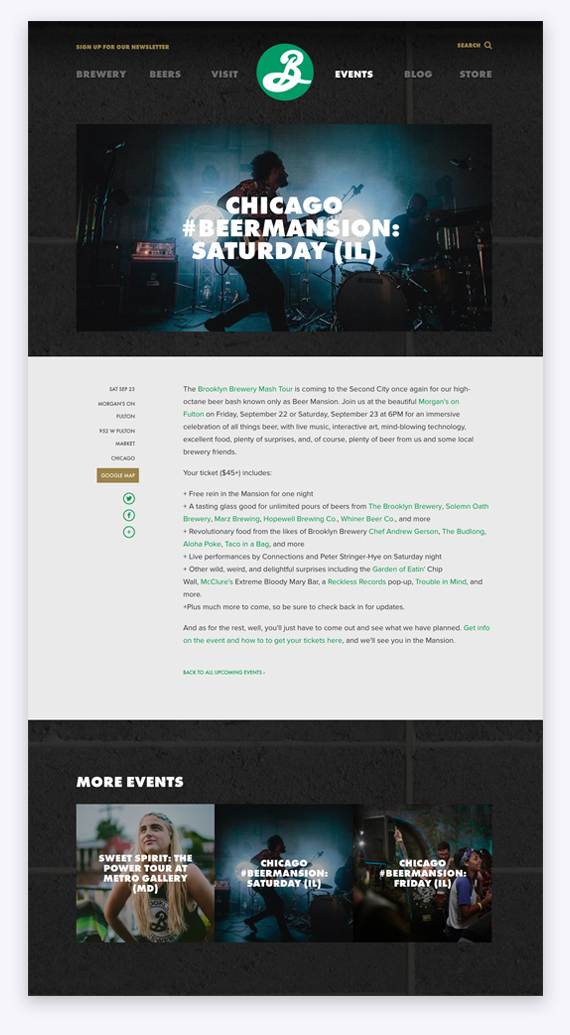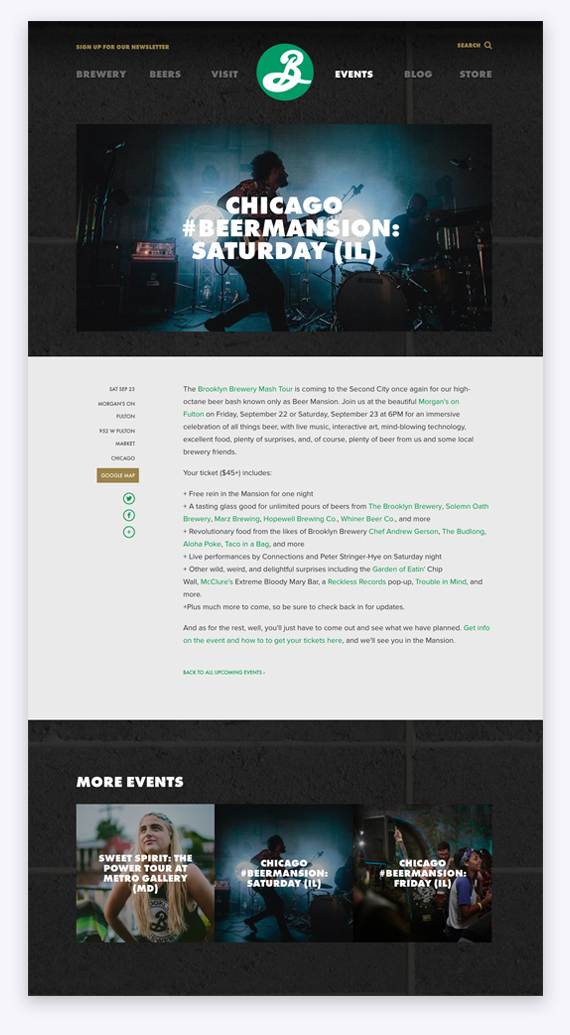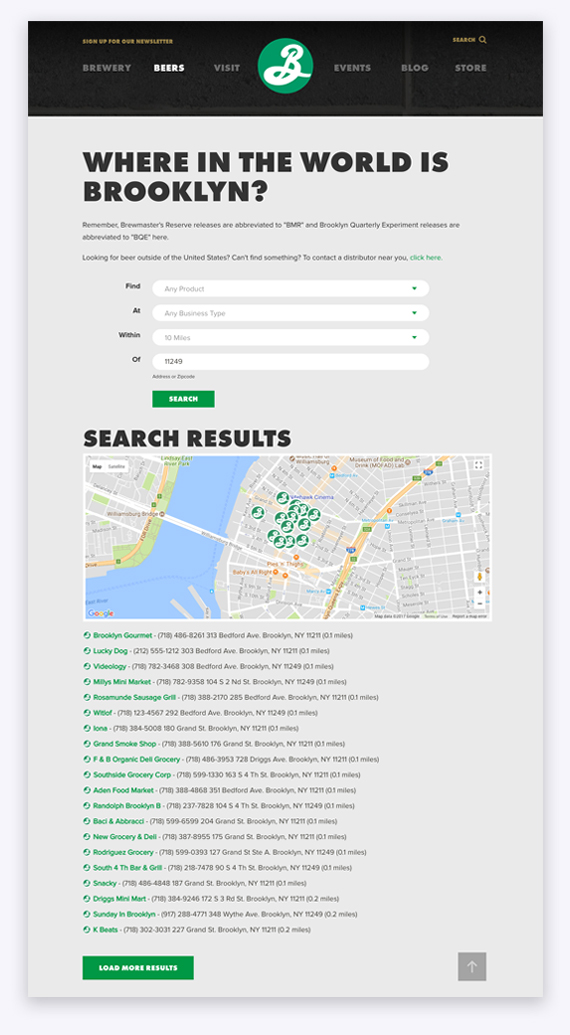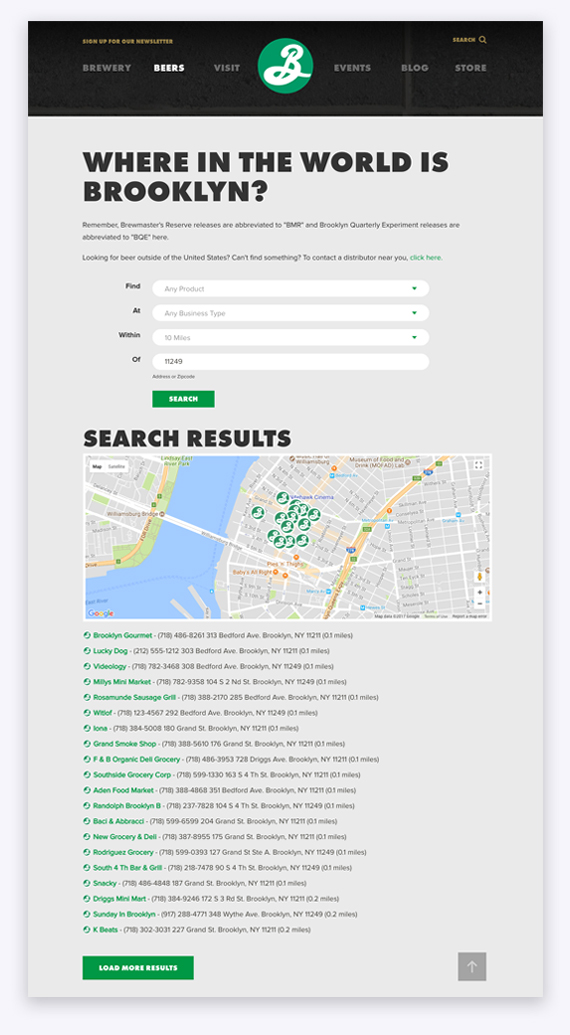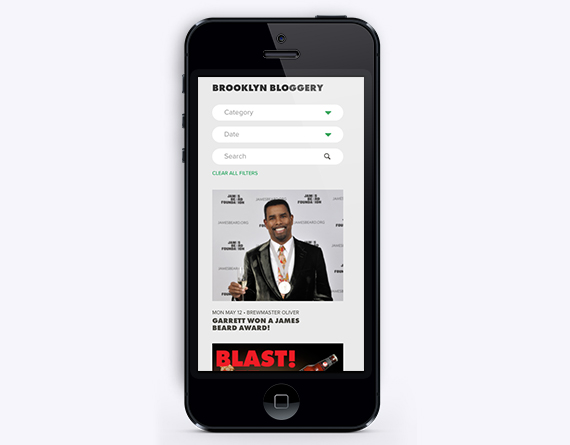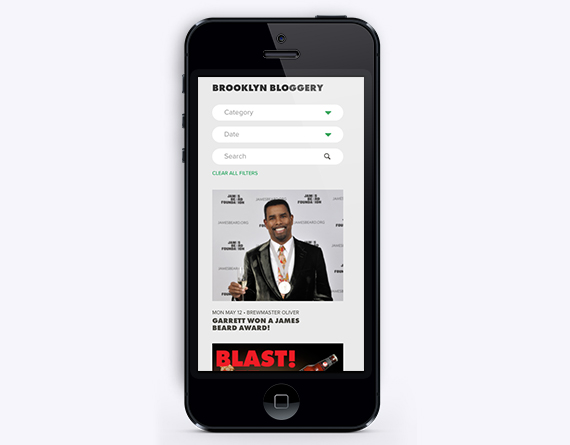 Flex Appeal
From partnerships, programs, and parties to sister breweries and near boundless beer selections, its pretty much impossible to put the brewery into one box. The highly adaptable homepage features a masonry-like waterfall of varying flexible containers which allow content managers bubble up and arrange nearly any type of content in any order.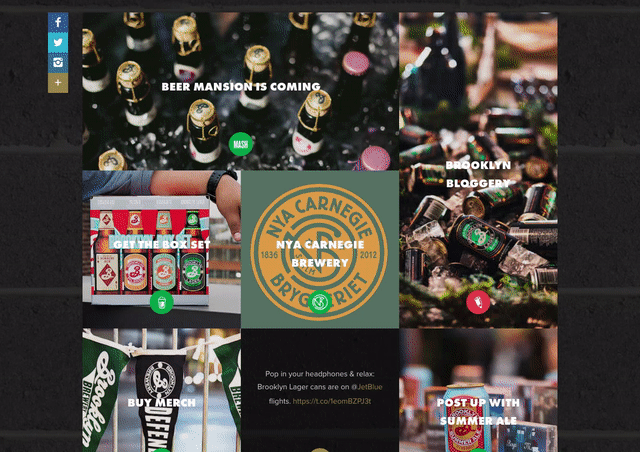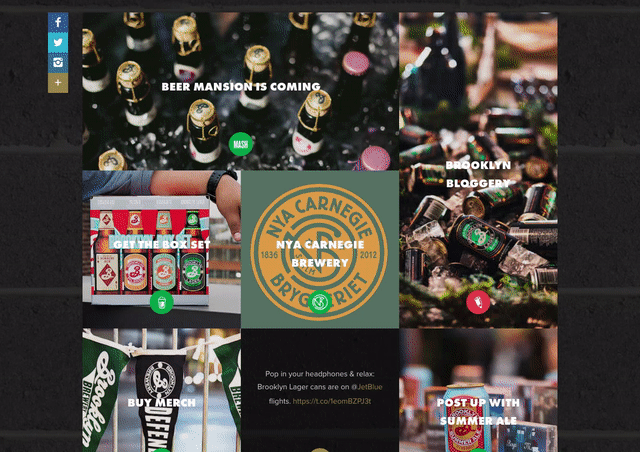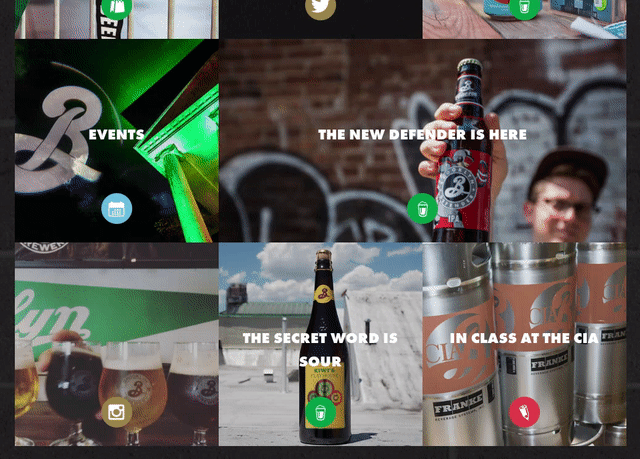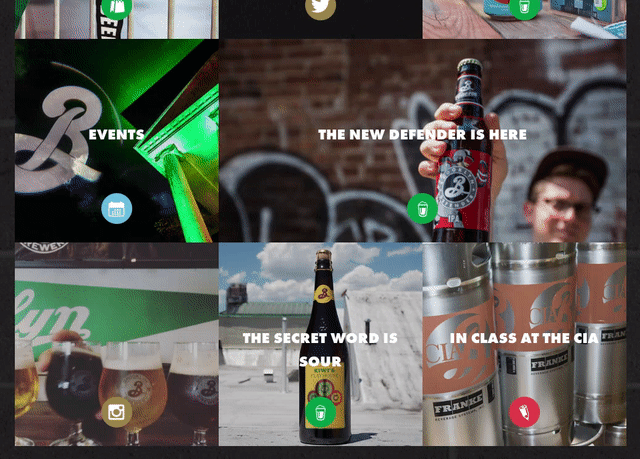 The Story
The power of storytelling to create a sense of community is nearly as old as humanity's favorite beverage itself. To reflect the brewery's deep-rooted love of storytelling, page designs echo longform reads and feature long scrolling pages with a table of contents style sub nav, for a fully immersive feel.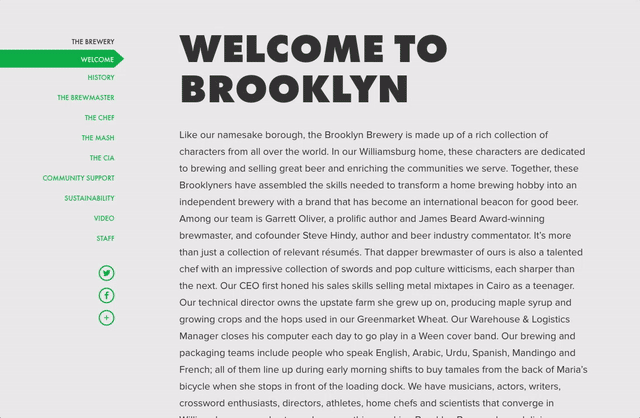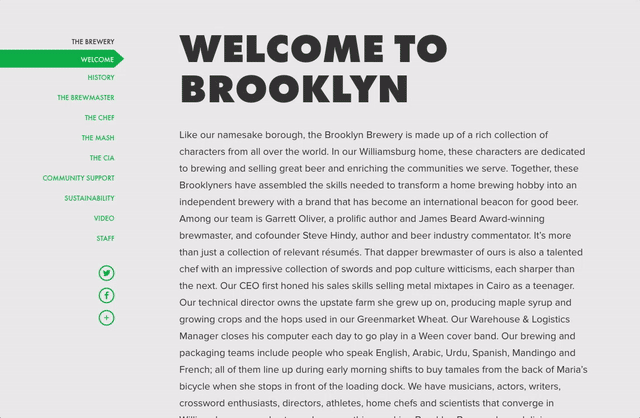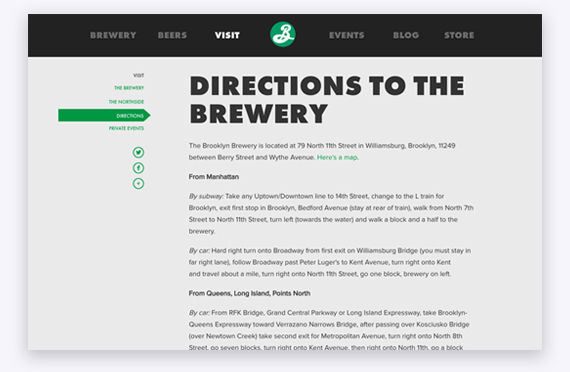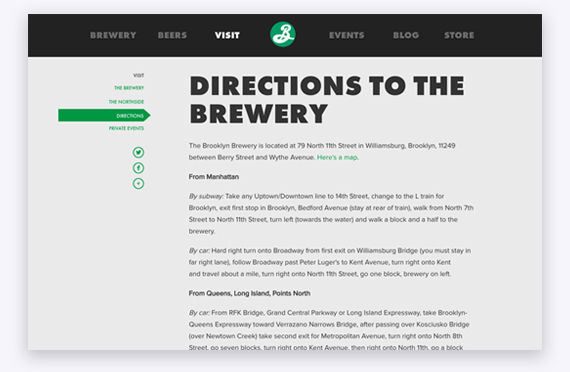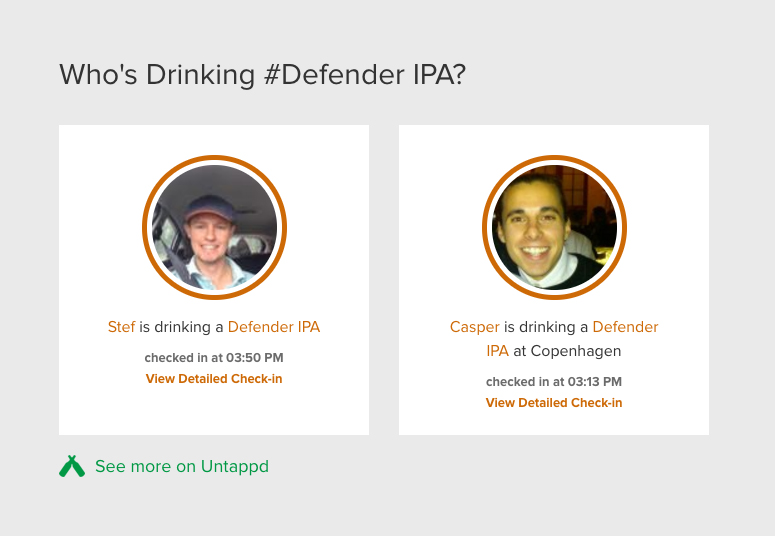 Milton Glaser
Design legend Milton Glaser famously created the original Brooklyn Brewery logo and guidelines nearly 30 years ago. We've worked in close partnership with Glaser's team over the years to ensure that the creativity and spirit behind his iconic branding is carried throughout all of the brewery's digital outlets with consistency and integrity.