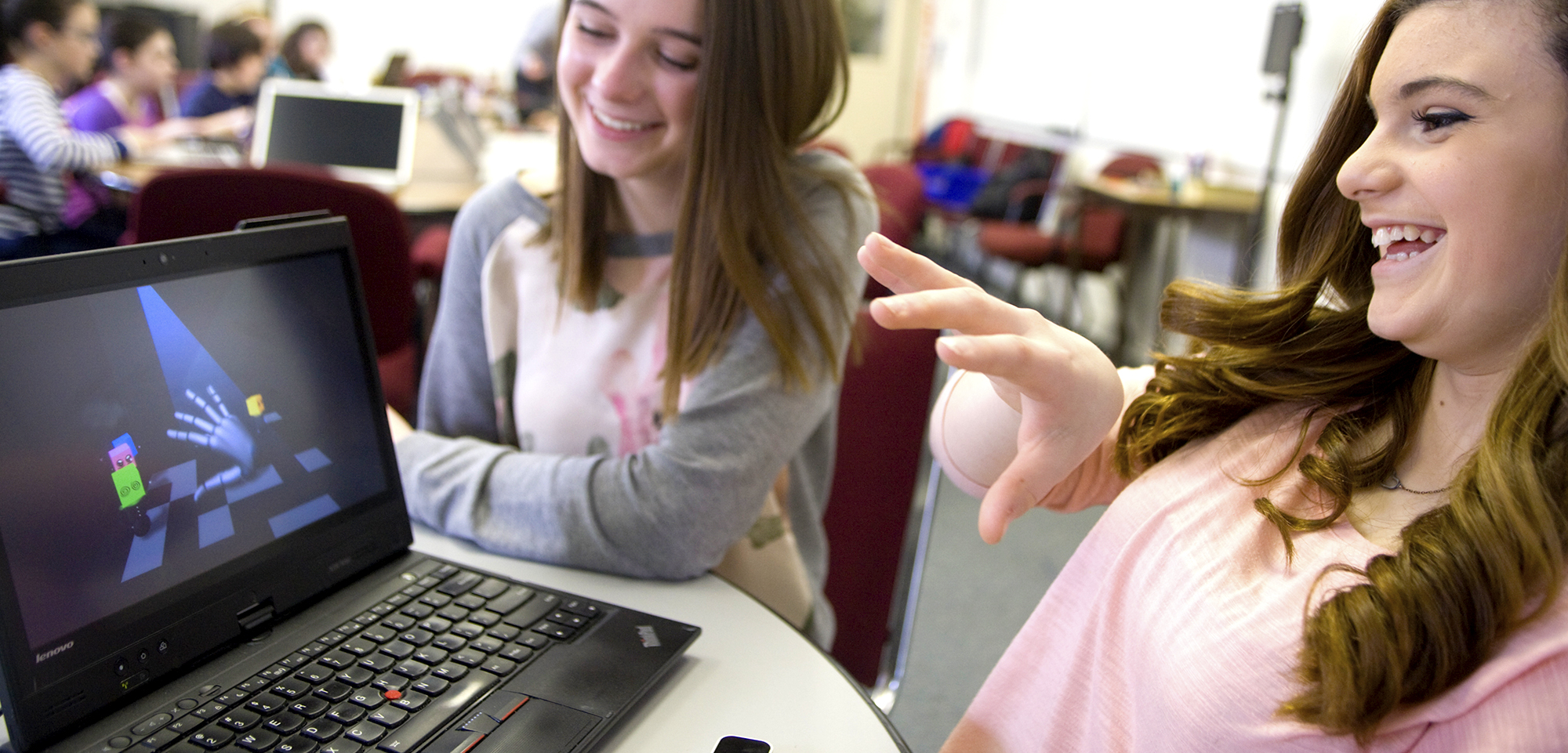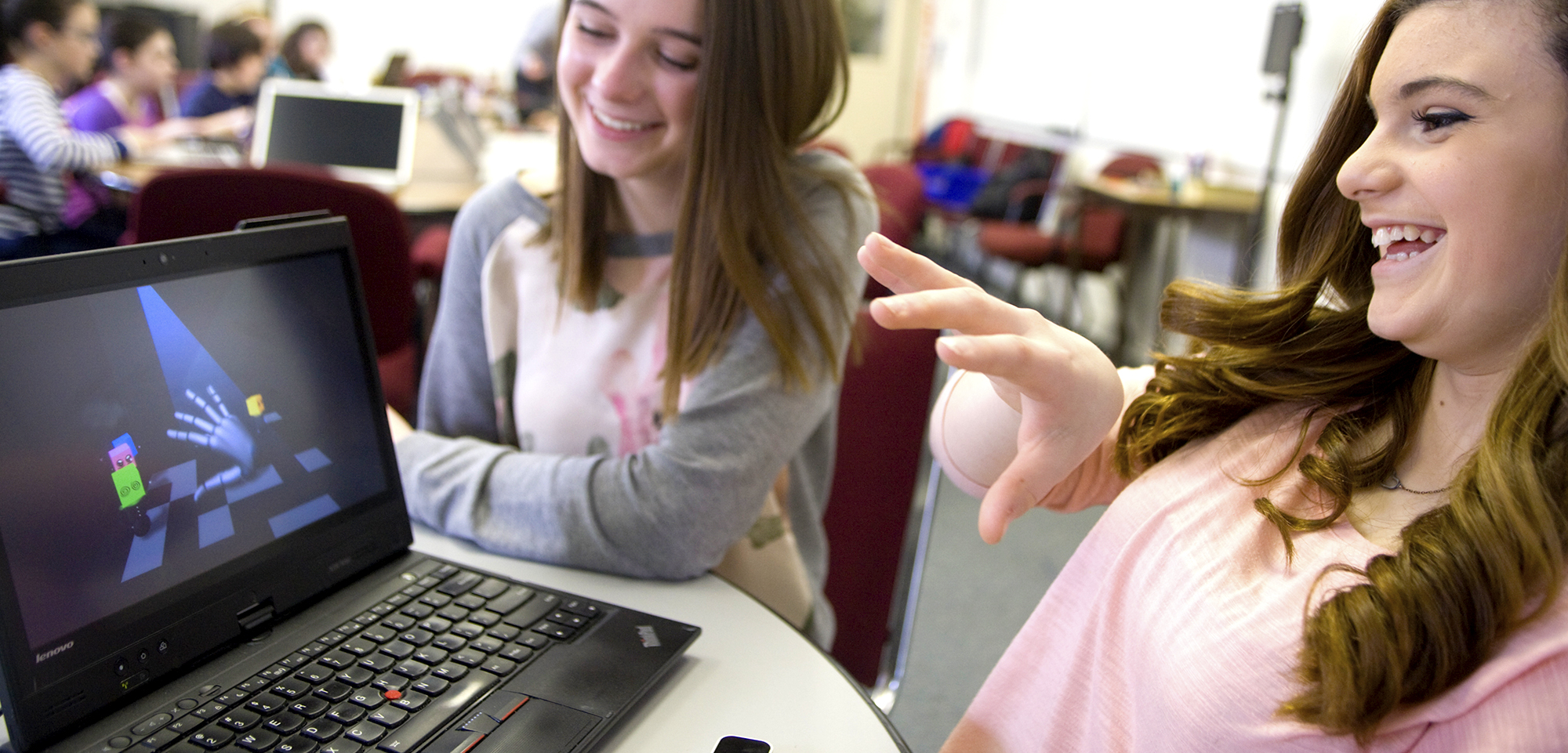 Igniting improvements in teaching and learning, through technology
The Concord Consortium is a nonprofit research and development organization that, for over 20 years, has been dedicated to transforming education through technology. Their commitment to creating educational resources that are free and open-source is inspiring, thus our goal was to create a dynamic platform for reaching educators, to match.
Client: The Concord Consortium
Agency: Blenderbox
Role: Design Director
[unex_ce_button id="content_sdbh8lmge,column_content_l4tp3kbcm" button_text_color="#017c8b" button_font="bold" button_font_size="13px" button_width="content_width" button_alignment="center" button_text_spacing="0px" button_bg_color="#ffffff" button_padding="20px 30px 20px 30px" button_border_width="1px" button_border_color="#e2e2e2" button_border_radius="0px" button_text_hover_color="#ffffff" button_text_spacing_hover="0" button_bg_hover_color="#017c8b" button_border_hover_color="#017c8b" button_link="https://concord.org/" button_link_type="url" button_link_target="_blank" has_container="" in_column="1"]VISIT THE SITE[/ce_button]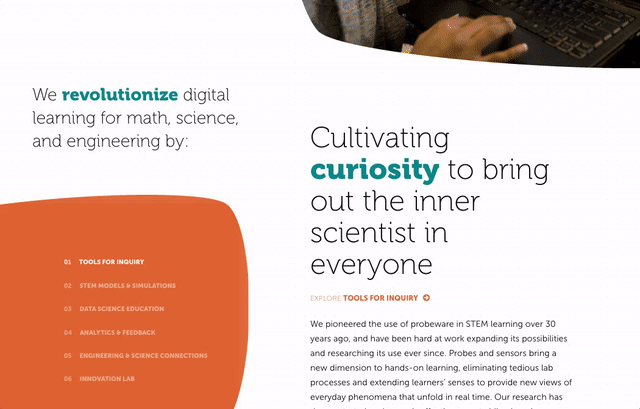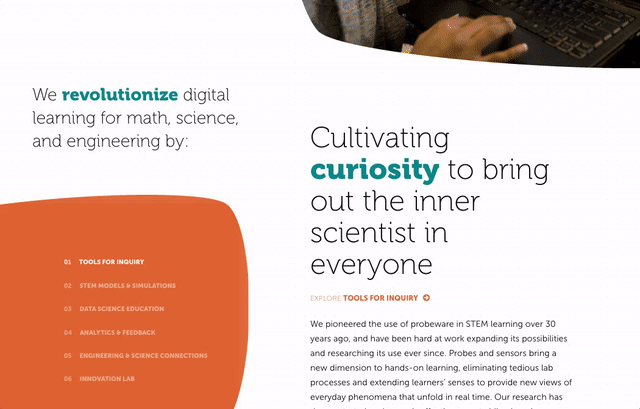 "Good-weird"
The site's look and feel aims to capture the same electricity and curiosity that fuels Concord's research. However, as the main audience for the site is educators, it was important to avoid positioning the organization as too youthful, in order to appropriately speak to their needs and not undermine the significance of the ground-breaking work they are doing. "Good-weird" was a fun touchstone that guided design throughout the project. This was emphasized on the homepage in particular, by a unique sticky-scrolling section, contrast between thin and heavy-weight fonts, and floating organic bubble shapes.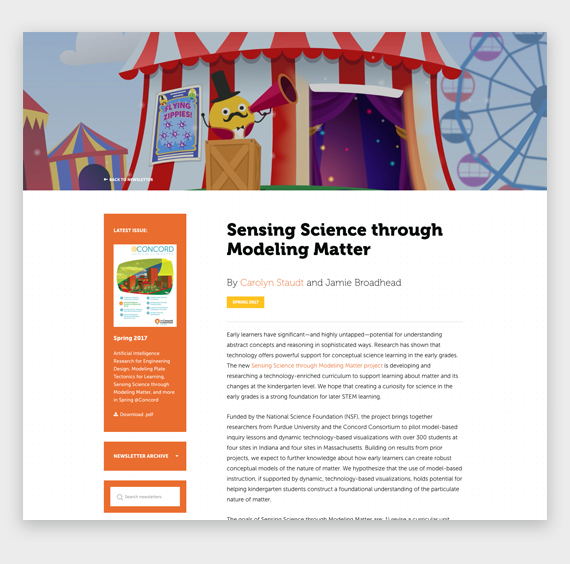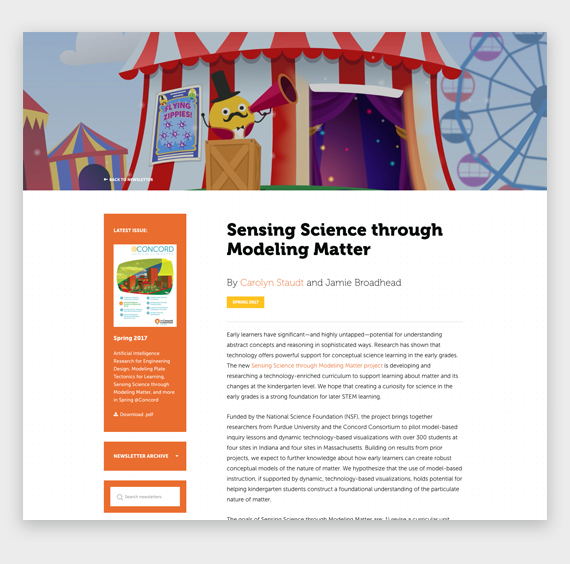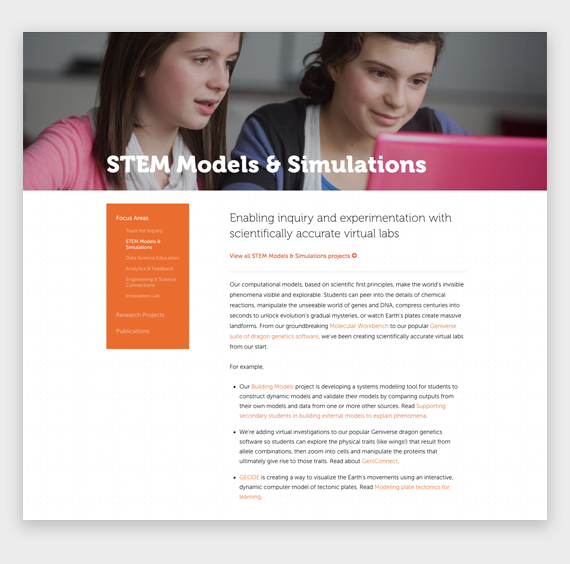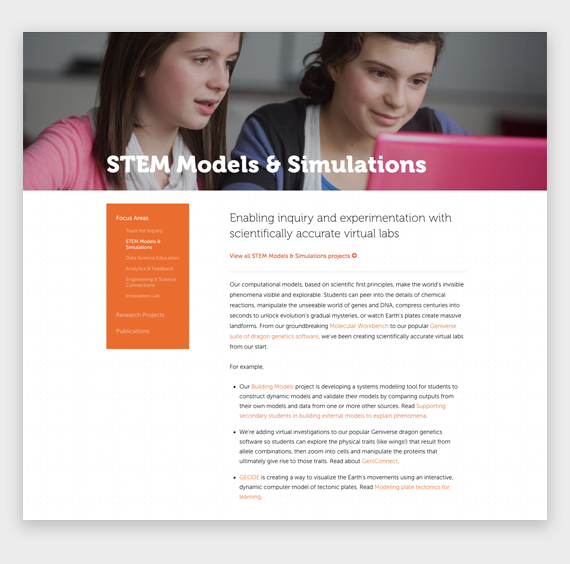 Putting Projects First
A key aspect of The Concord Consortium's mission is to showcase the potential impact that technology can have to improve education, and an important goal of the new site was to encourage teachers, funders and partners to recognize the value of collaborating with the organization to continue igniting progress. A faceted and asynchronous search, featured and related project carousels, and a flexible detail template allow the projects that illustrate Concord's pioneering work, to shine throuhgout the site.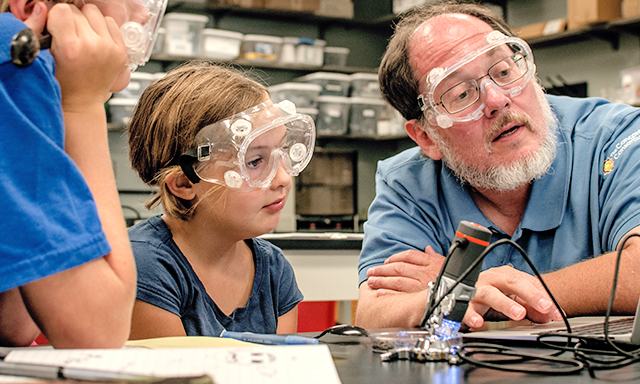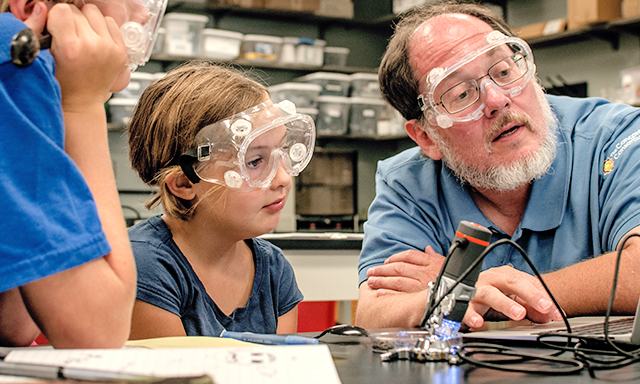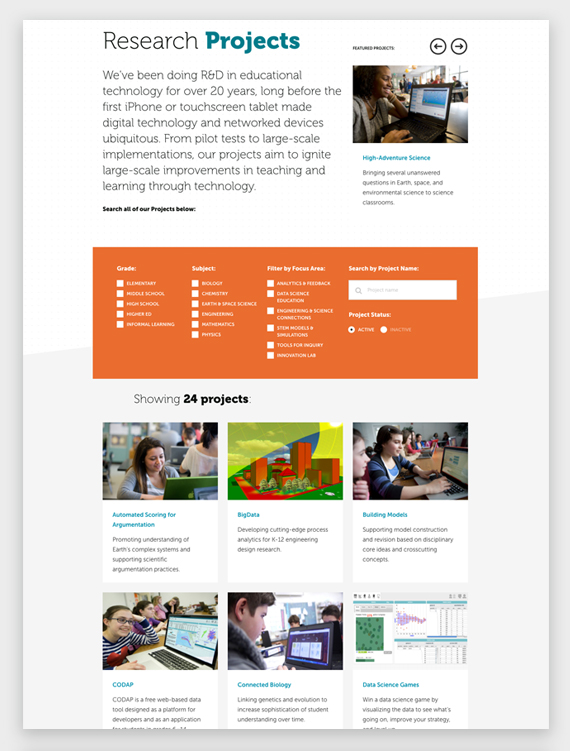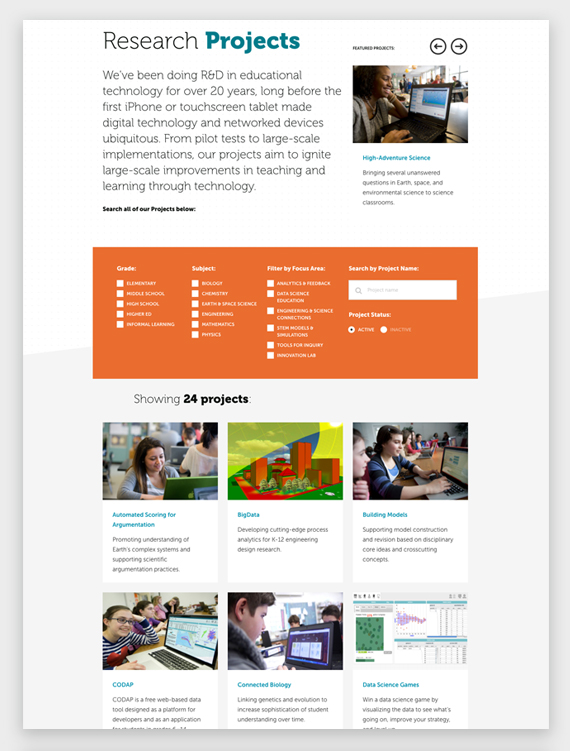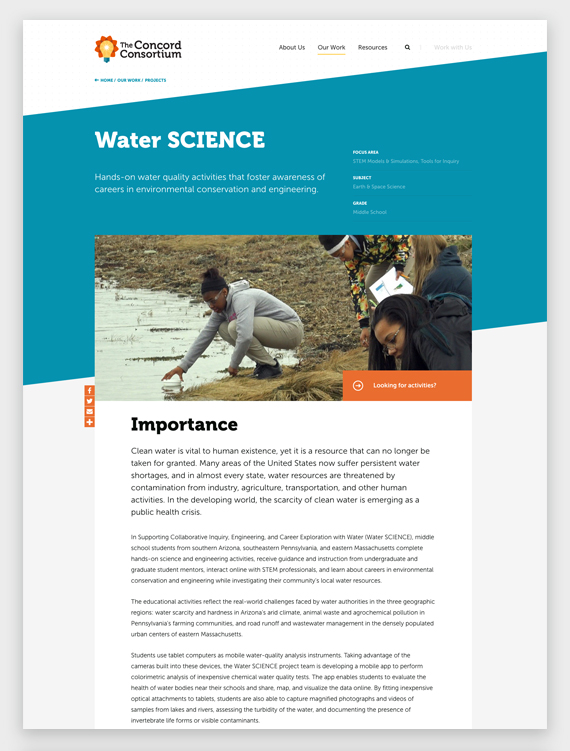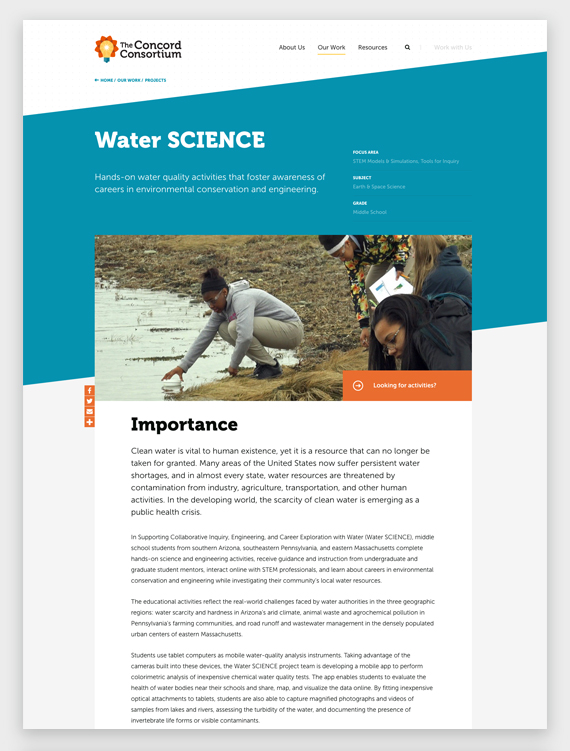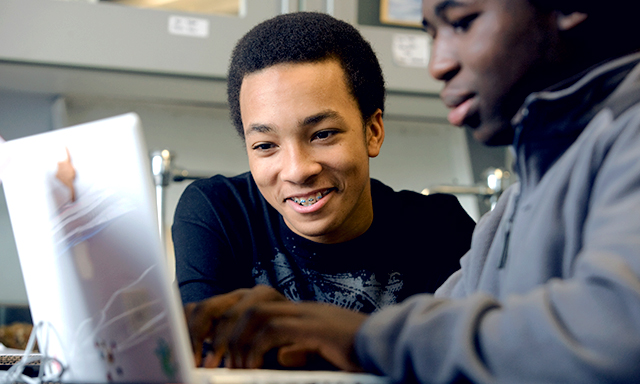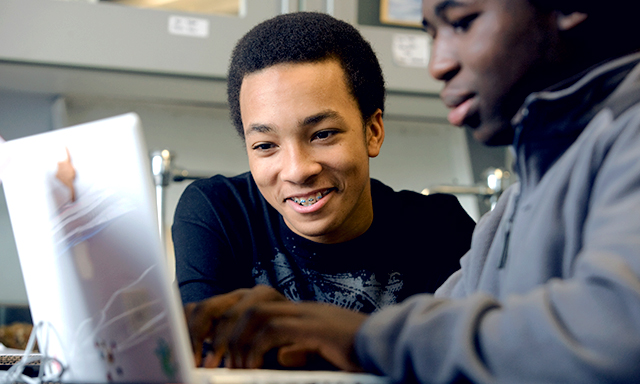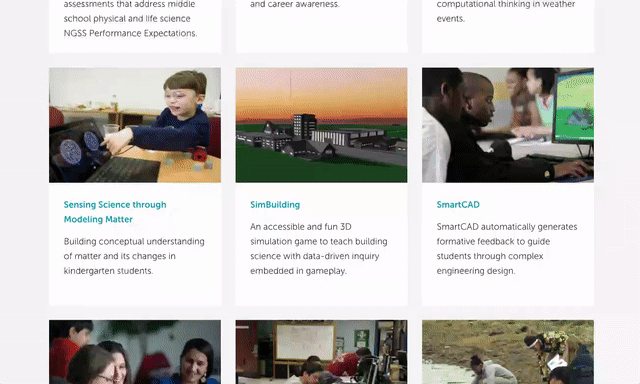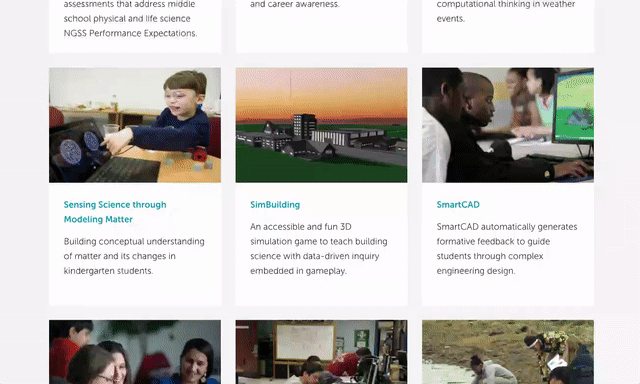 A Machine of Many Parts
As we were also tasked with integrating numerous project sites as well as a complex Resource Finder (each with their own look and feel) under the Concord umbrella, the scope of our project did not end with the overhaul of Concord.org.
We also created a complementary design for their library of classroom resources and its administrative portal, where educators can assign resources to classes and individual students, as well as monitor and track their progress. In addition, we created a flexible framework and a suite of plugins for Concord's ever-expanding catalog of microsites for providing deeper dives into particular themes, projects, and products. All of these unique channels now live within the consistent visual ecosystem of the new Concord.org.