Supporting the success of women entrepreneurs
As part of the broader WE NYC initiative, the first of its kind in the U.S., the WE NYC Portal aims to reduce New York City's gender gap in entrepreneurship by empowering underserved women to reach their full economic potential, by providing high quality and curated information to help them grow their businesses.
Client: New York City Department of Small Business Services (SBS)
Agency: Blenderbox
Role: Design Director
[unex_ce_button id="content_sdbh8lmge,column_content_l4tp3kbcm" button_text_color="#fb683c" button_font="bold" button_font_size="13px" button_width="content_width" button_alignment="center" button_text_spacing="0px" button_bg_color="#ffffff" button_padding="20px 30px 20px 30px" button_border_width="1px" button_border_color="#e2e2e2" button_border_radius="0px" button_text_hover_color="#ffffff" button_text_spacing_hover="0" button_bg_hover_color="#fb683c" button_border_hover_color="#fb683c" button_link="http://www.we.nyc" button_link_type="url" button_link_target="_blank" has_container="" in_column="1"]VISIT THE SITE[/ce_button]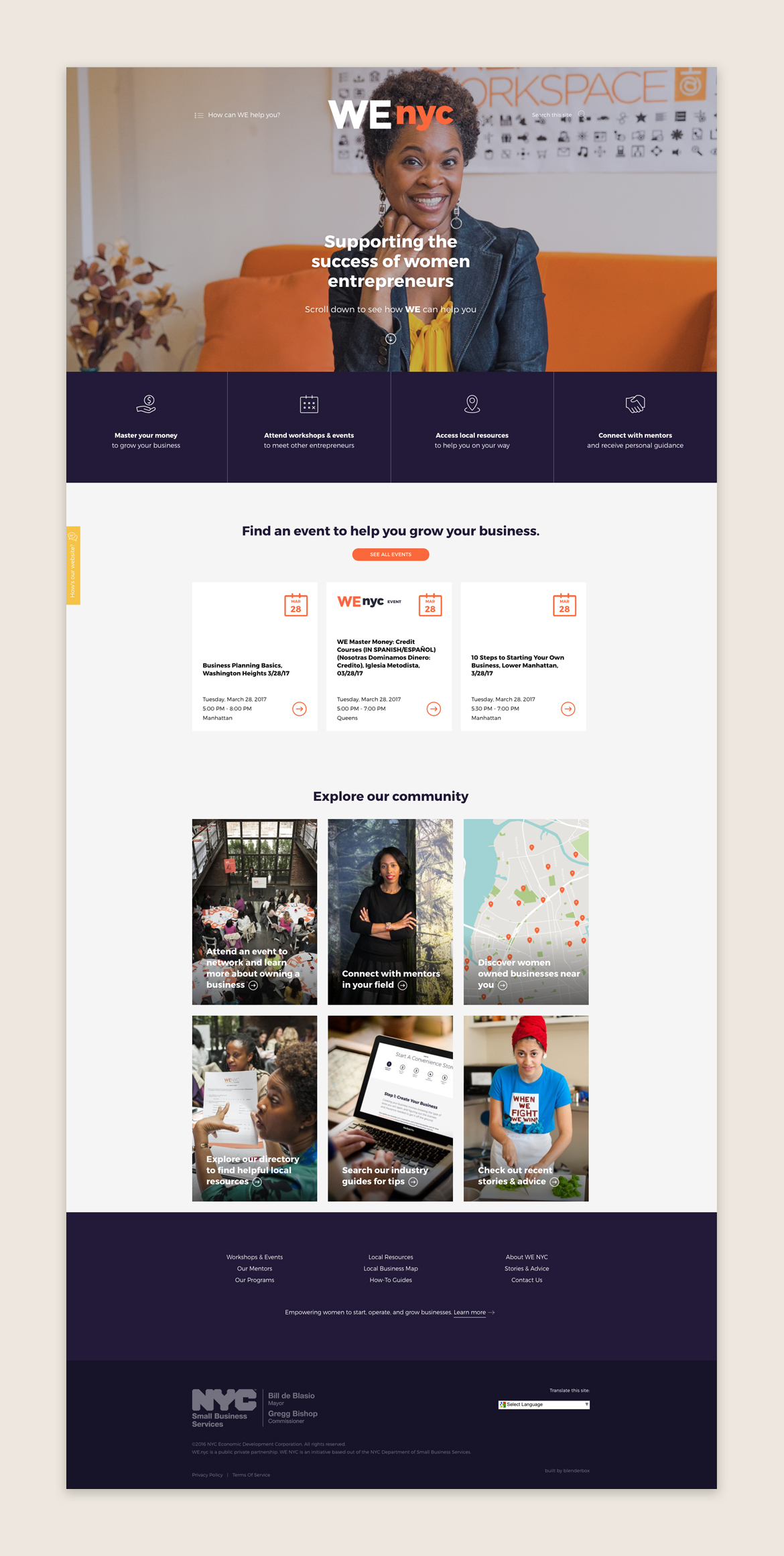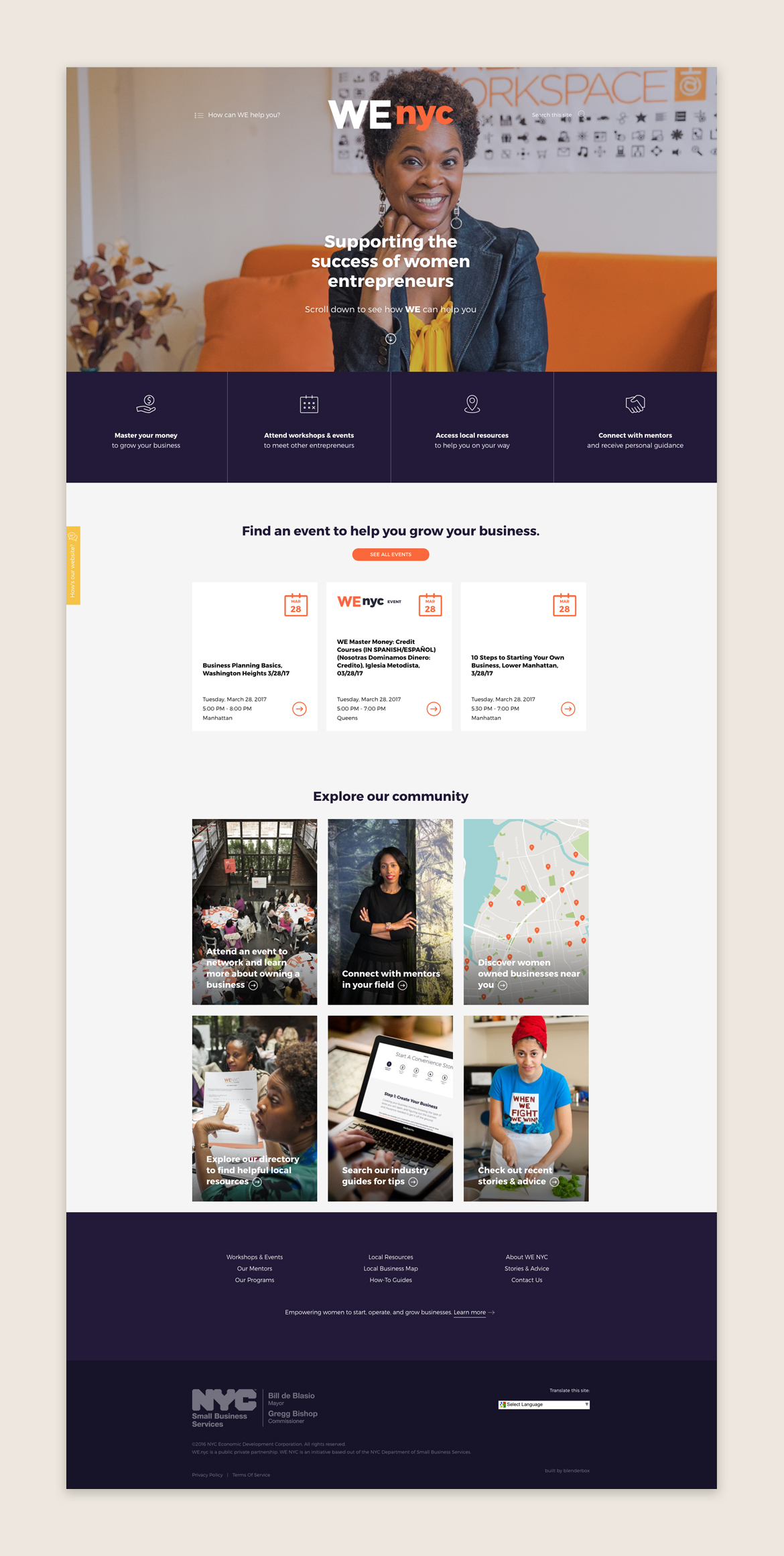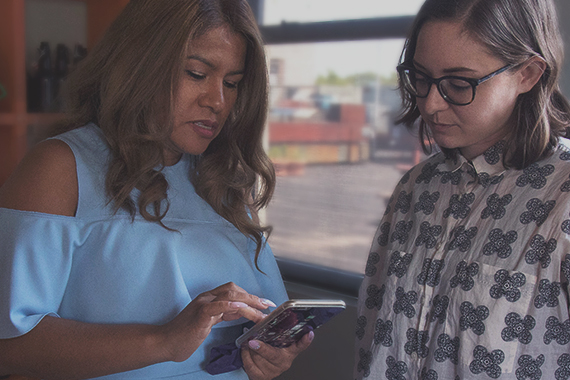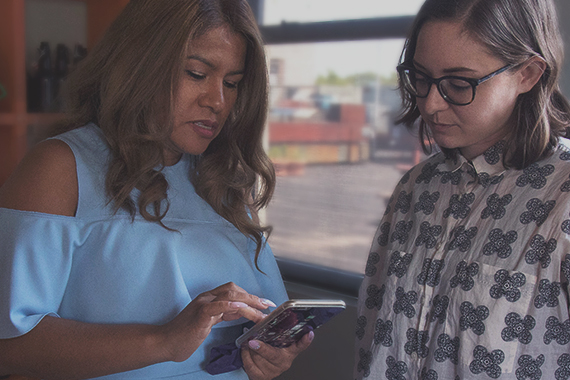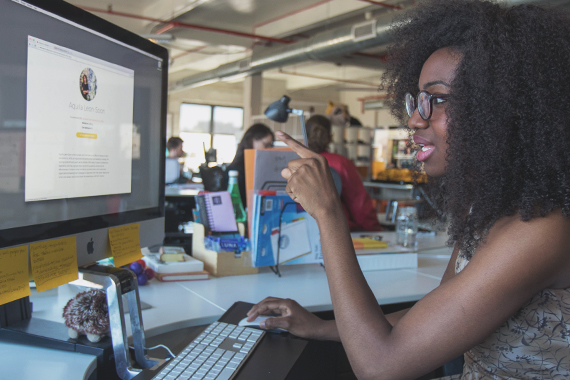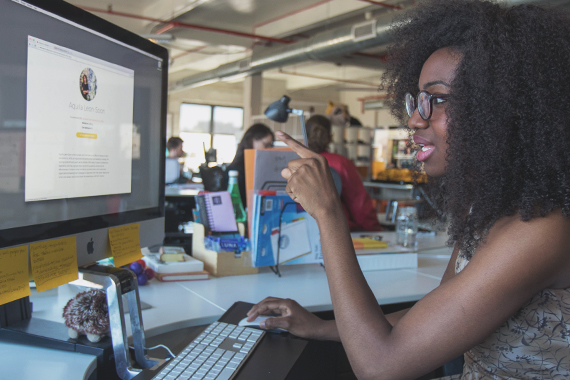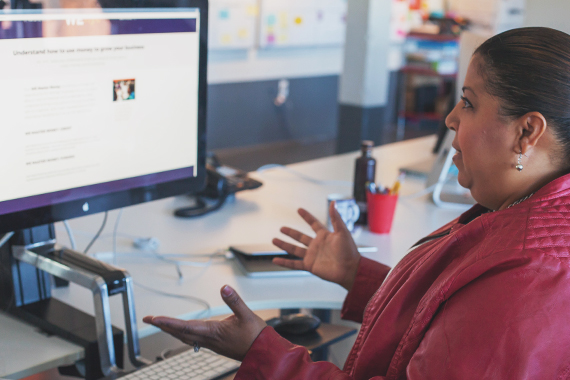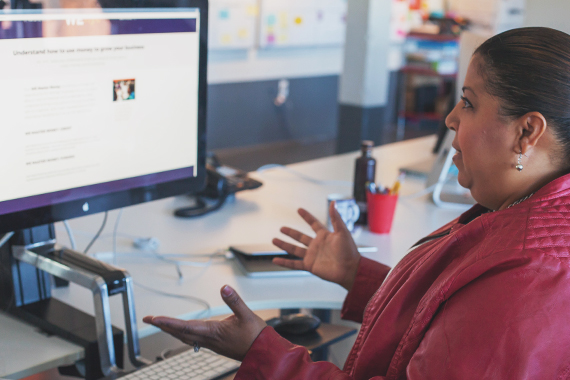 The Importance of User Testing
Through a human-centered design process, we developed the site based on frequent focus groups and usability testing, done both online and in-person, with a diverse group of women that represented varying industries, backgrounds, boroughs, skills, and experiences. We were able to learn from their insights and feedback along the way and incorporate that critical knowledge into our planning and design decisions.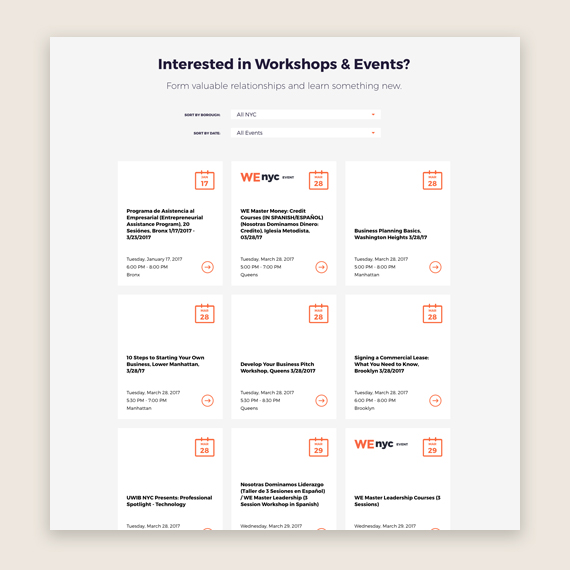 Clean Design for Complicated Content
As a portal WE NYC pulls together a lot of complex data from many disparate sources including a database of women-owned businesses plotted on an interactive map, a library of searchable local resources, and a comprehensive calendar combining several event feeds. A clean design, supported by a strong grid, clear visual hierachy, and generous whitespace, presents the content in an approachable and attractive way which helps to increase comprehension and audience engagement.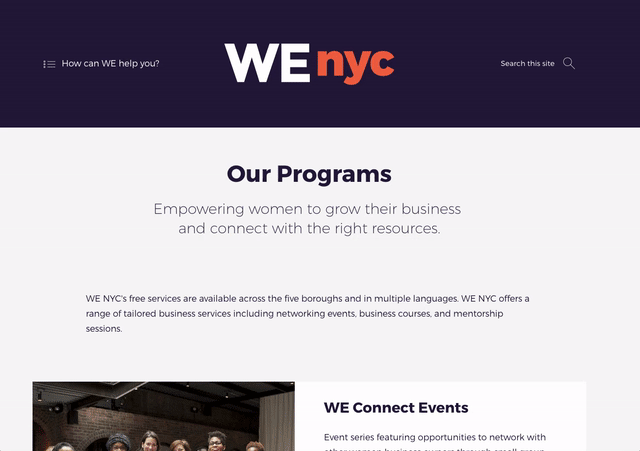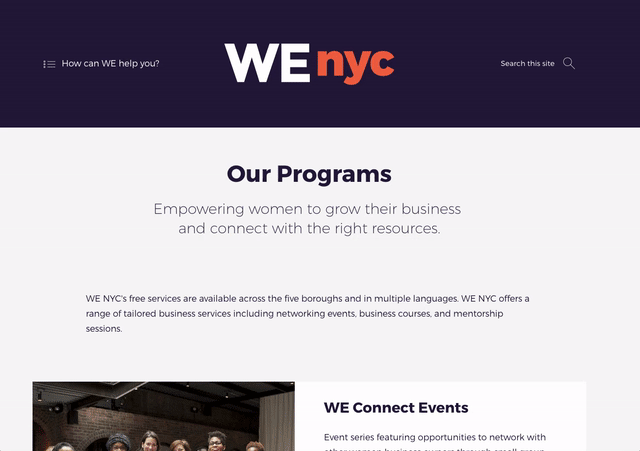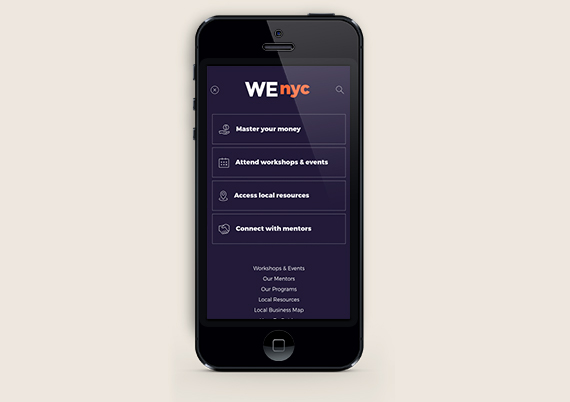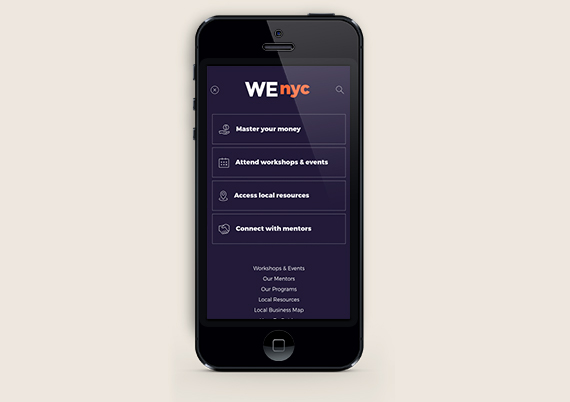 Agile and Flexible
Our discovery findings showed that for a significant portion of the women the site intends to serve, a mobile smart phone was the primary or only point of web interaction. As such, we designed in a clear mobile first mindset, which was easily encouraged by our agile-fall workflow. The site's lightweight pages, single column templates, and nimble navigation menu, ensure efficiency and a consistency across all devices and platforms.